Danger Zone By Hal Brands, Michael Beckley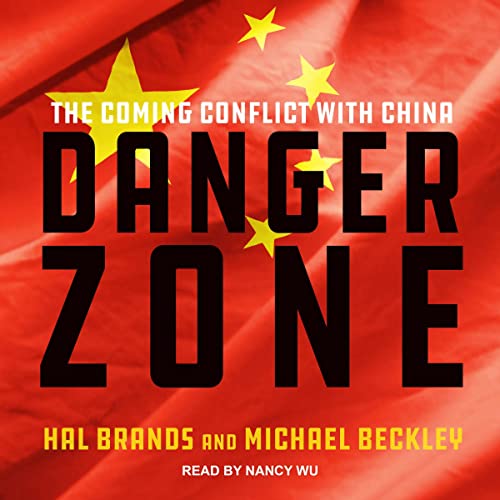 Narrated by: Nancy Wu
Length: 8 hrs and 26 mins
Release date: 08-16-22
Danger Zone By Hal Brands, Michael Beckley AudioBook Summary
It has become conventional wisdom that America and China are running a "superpower marathon." Yet Hal Brands and Michael Beckley pose a counterintuitive question: What if the sharpest phase of that competition is more like a decade-long sprint?
The Sino-American contest is driven by clashing geopolitical interests and a stark ideological dispute over whether authoritarianism or democracy will dominate the twenty-first century. But both history and China's current trajectory suggest that this rivalry will reach its moment of maximum danger in the 2020s.
China is at a perilous moment: strong enough to violently challenge the existing order, yet losing confidence that time is on its side. Witness its aggression toward Taiwan, its record-breaking military buildup, and its efforts to dominate the critical technologies that will shape the world's future.
The Chinese challenge will most likely prove more manageable than many pessimists currently believe—but during the 2020s, the pace of Sino-American conflict will accelerate, and the prospect of war will be frighteningly real. America, Brands and Beckley argue, will still need a sustainable approach to winning a protracted global competition.
Download
https://rg.to/file/3802dc8774aaefdbb908506139762346/Hal_Brands,Michael_Beckley-_Danger_Zone.m4b.html