Curiosity Killed the Witch By Mara Webb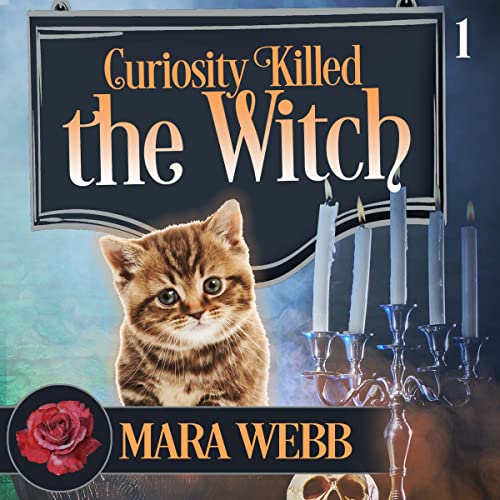 Narrated by: Naomi Rose-Mock
Series: English Enchantment Witch Mystery, Book 1
Length: 4 hrs and 24 mins
Release date: 02-24-22
Curiosity Killed the Witch AudioBook Summary
Elizabeth Sutton has moved back to her sleepy hometown in the English countryside and worries that her exciting days are behind her. She couldn't be more wrong.
Her work as a reporter for the town's newspaper rarely involves covering a big story, so when she is sent to take notes at a local meeting about proposed building work, she thinks it will be just like any other. All she has to do is keep her head down and avoid eye-contact with her ex – the town police sergeant.
A wild group of protesters outside the town hall are shouting so loudly that Liz can barely hear what anyone is saying. Some are angrier than others, and when they burst through the doors, everyone scatters. Embarrassingly, her parents are among the mob.
In the days that follow, everything Liz thinks she knows about her town proves false. Black Bridge isn't quite so sleepy after all.
Tripping over a dead body is sure to shake anyone to the core, but strange events keep following her, and Liz is beginning to think that some old legends might be based on truth. Could this place really be an old hideout for witches on the run? Surely not…
Download
https://rg.to/file/1ff6e4d12a0c03ef0cb83e4e123202c7/Mara_Webb_-_Curiosity_Killed_the_Witch.m4b.html