Cramm This Book By Olivia Seltzer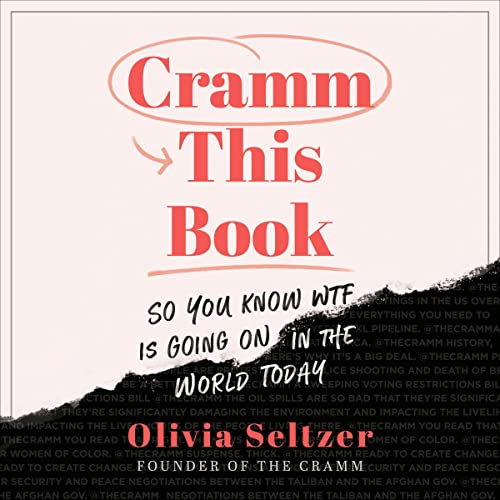 Narrated by: Nikki Massoud
Length: 6 hrs and 41 mins
Release date: 02-15-22
Cramm This Book AudioBook Summary
From the founder of The Cramm, a news outlet by and for the incredible Gen Z activists who are already shaping our global future (really!), this book is a dive into the history that's made the world what it is today.
You can take a stand for justice. You can raise your voice to make a difference. You can find your way to make a mark and change the world. But first – you need to know what the actual F is going on in it.
Today's world can feel like a seriously confusing mess. Headlines and newscasters and posts are coming at us from all sides, each talking about the latest issues and injustices, and everyone with their own opinion on how to solve the problems of the day. It's enough to make anyone's mind melt. Right?
Enter: Cramm This Book, your one-stop-shop for the scoop behind the scoop of the day. This is the book you need to understand everything from how the conflicts in the Middle East got going to where Black Lives Matter and Me Too actually began to what the full deal is with all of the wildfires and hurricanes we see each year. Important topics to hear more about? We think so, too. Dip in for more on the wars, the movements, the disasters, and more – and get to know WTF is really going on.
Download
https://rg.to/file/22d1999d8268a9b4847cb010e3f5a9e0/Olivia_Seltzer_-_Cramm_This_Book.zip.html