COVID-19 and the Global Predators By Peter Roger Breggin, Ginger Breggin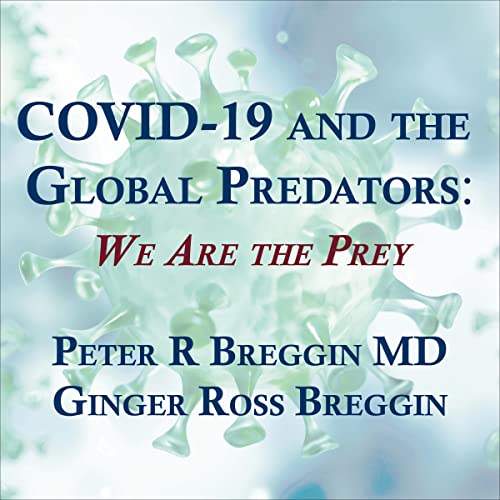 Narrated by: Archie Montgomery
Length: 24 hrs and 9 mins
Release date: 07-14-22
COVID-19 and the Global Predators By Peter Roger Breggin, Ginger Breggin AudioBook Summary
COVID-19 and the Global Predators is much more than an analysis of the current exploitation of humanity under cover of the SARS-CoV-2 pandemic. It discloses for the first time the actual blueprint and master plan that was 10 years in the making by global predators before the pandemic: a plan to reorganize the world in the name of public health. Billionaires, government agencies, giant funds, and major industries collaborated years ahead of time to lay the groundwork for what would become Operation Warp Speed and the Great Reset in 2020. All this is disclosed, individuals and groups are named, and their plans for the future are documented. The audiobook concludes with chapters on what America and the world must do in the coming weeks and months to save humanity's freedom.
Many top medical and public health experts treating and examining COVID-19 agree this is the most comprehensive audiobook about who and what is behind the draconian measures that are crushing individual freedom and many of the societies and economies of the Western world, including the United States, Canada, Great Britain, and Australia.
Three of these medical doctors have confirmed this in their introductions to the audiobook: physicians Peter McCullough, MD, MPH; Vladimir "Zev" Zelenko, MD; and Elizabeth Lee Vliet, MD. They are echoed by endorsements from Robert F. Kennedy, Jr. and Paul Alexander, PhD.
Download
https://rg.to/file/6488460e850dc1f7ddd12a86c5b0a084/Peter_Roger_Breggin,Ginger_Breggin-_COVID-19_and_the_Global_Predators.m4b.html