China's Civilian Army By Peter Martin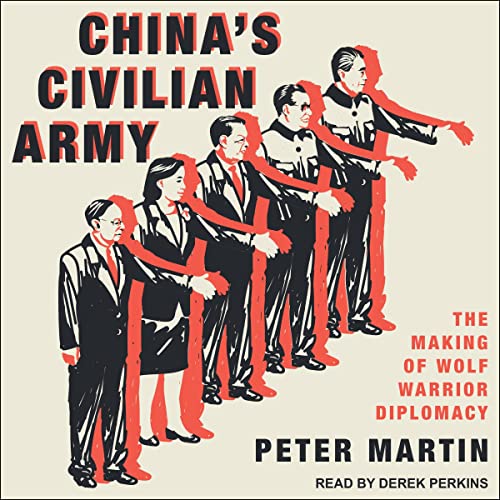 Narrated by: Derek Perkins
Length: 10 hrs and 33 mins
Release date: 01-18-22
China's Civilian Army AudioBook Summary
China's Civilian Army charts China's transformation from an isolated and impoverished communist state to a global superpower from the perspective of those on the front line: China's diplomats. They give a rare perspective on the greatest geopolitical drama of the last half century.
Little is known or understood about the inner workings of the Chinese government as the country bursts onto the world stage, as the world's second largest economy and an emerging military superpower. China's Diplomats embody its battle between insecurity and self-confidence, internally and externally. To this day, Chinese diplomats work in pairs so that one can always watch the other for signs of ideological impurity. They're often dubbed China's "wolf warriors" for their combative approach to asserting Chinese interests.
Drawing for the first time on the memoirs of more than a hundred retired diplomats as well as author Peter Martin's first-hand reporting as a journalist in Beijing, this groundbreaking book blends history with current events to tease out enduring lessons about the kind of power China is set to become. It is required for anyone who wants to understand China's quest for global power, as seen from the inside.
Download
https://rg.to/file/9c7191b13a8cc994de585985d7fc32ee/Peter_Martin_-_Chinas_Civilian_Army.zip.html