Chasing Heisenberg By Michael Joseloff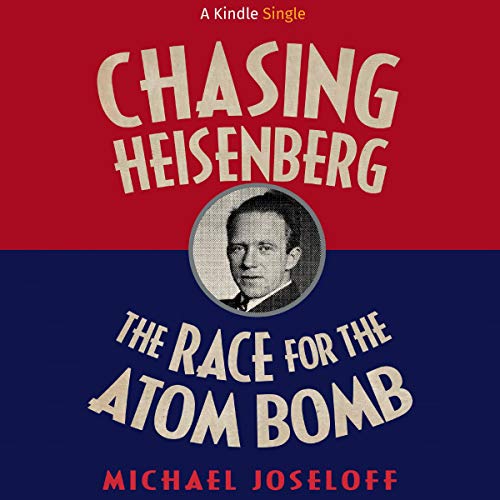 Narrated by: Malcolm Hillgartner
Length: 3 hrs and 23 mins
Release date: 01-29-19
Chasing Heisenberg AudioBook Summary
After a devastating run of German victories, Allied troops are beginning to halt Hitler's advance. But far from the battlefields, Allied scientists are struggling.
Intelligence reports put them a distant second behind the Germans in a competition that could determine the outcome of the war: the race to build the world's first nuclear weapon.
For the Allies' top scientists, the race is deeply personal. J. Robert Oppenheimer, Enrico Fermi, and Samuel Goudsmit have known Hitler's chief atomic scientist, Werner Heisenberg, for years. A brilliant, world-renowned physicist and once a good friend, he's anti-Nazi, but also a loyal German.
Fear that he's put country first and is building a bomb haunts Oppenheimer and Fermi all through their months and years developing the Allied bomb. That same anxiety drives Goudsmit, now a top Allied intelligence officer, to risk his life as he attempts to track down Heisenberg and the site of Hitler's suspected atom bomb program.
File Size:
84.03 MB
Download
https://rg.to/file/43c3ec4a2c1a94d2b7ad275aaa5fbcb6/Michael_Joseloff_-_Chasing_Heisenberg.zip.html