Caught in the Act By Shane Jenek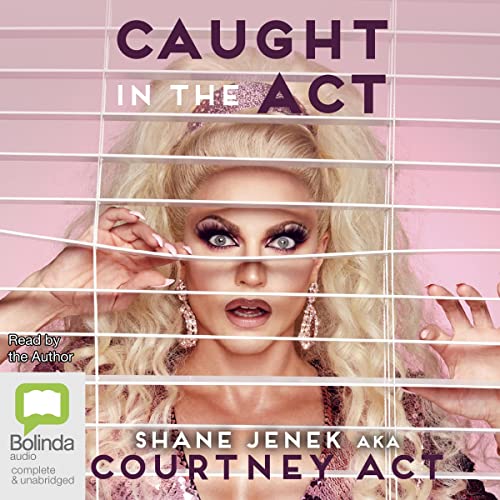 Narrated by: Shane Jenek
Length: 10 hrs and 14 mins
Release date: 11-02-21
Caught in the Act AudioBook Summary
Caught in the Act is about our journey towards understanding gender, sexuality and identity. It's an often hilarious and at times heartbreaking memoir from a beloved drag and entertainment icon.
Boy, girl, artist, advocate. Courtney is more than the sum of her parts.
Meet Shane Jenek. Raised in the Brisbane suburbs by loving parents, Shane realises from a young age that he's not like all the other boys. He finds his tribe at a performing arts agency, where he discovers his passion for song, dance and performance. Shane makes a promise to himself – to find a bigger stage.
Meet Courtney Act. Born in Sydney around the turn of the millennium, Courtney makes her name in the gay bars of Oxford Street and then on Australian Idol. Over 10 years later, she makes star turns on RuPaul's Drag Race and Celebrity Big Brother UK, bringing her unique take on drag and gender to the world.
https://rg.to/file/9a133a15e3309e998f4f45e94448d5d5/Shane_Jenek_-_Caught_in_the_Act.m4b.html