Burning Boy By Paul Auster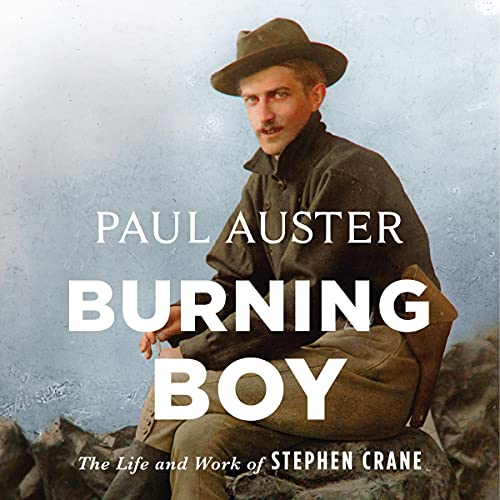 Narrated by: Paul Auster
Length: 35 hrs and 49 mins
Release date: 10-26-21
Burning Boy AudioBook Summary
This program is read by the author.
Booker Prize-shortlisted and New York Times best-selling author Paul Auster's comprehensive, landmark biography of the great American writer Stephen Crane.
With Burning Boy, celebrated novelist Paul Auster tells the extraordinary story of Stephen Crane, best known as the author of The Red Badge of Courage, who transformed American literature through an avalanche of original short stories, novellas, poems, journalism, and war reportage before his life was cut short by tuberculosis at age 28.
Auster's probing account of this singular life tracks Crane as he rebounds from one perilous situation to the next: A controversial article written at 20 disrupts the course of the 1892 presidential campaign, a public battle with the New York police department over the false arrest of a prostitute effectively exiles him from the city, a star-crossed love affair with an unhappily married uptown girl tortures him, a common-law marriage to the proprietress of Jacksonville's most elegant bawdyhouse endures, a shipwreck results in his near drowning, he withstands enemy fire to send dispatches from the Spanish-American War, and then he relocates to England, where Joseph Conrad becomes his closest friend and Henry James weeps over his tragic, early death.
Download
https://rg.to/file/5899226c1788066e372208e6f22ae022/Paul_Auster_-_Burning_Boy.zip.html