Buckhorn Beginnings AudioBook Download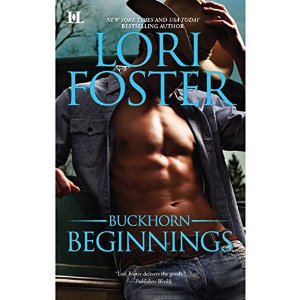 Buckhorn Beginnings AudioBook Download
Written by: Lori Foster
Narrated by: Isabelle Gordon
Length: 13 hrs and 59 mins 
Series: Buckhorn Brothers, Book 6
Unabridged Audiobook
Release Date:11-01-11
Publisher: Harlequin Books S.A.
Summary
Sawyer Hudson, the only doctor in Buckhorn County, took it upon himself to rescue the beautiful but enigmatic woman who came literally crashing into his life. Though he knew he should keep things platonic and professional, around her his body had other ideas. And his heart was no more cooperative.
Honey Malone was on the run, fleeing a dangerous predator, when she lost control of her car, drove into a lake… and found herself up to her neck in breathtaking men. After the brothers nursed her through her injuries, she tried to leave, but she hadn't bargained on their stubborn protectiveness. Or the passionate bond that tied her to Sawyer.
Morgan Hudson commanded a lot of respect as Buckhorn's biggest, baddest sheriff. How one petite city woman could turn him on his head was a mystery, not to mention being downright aggravating. But Misty Malone did just that, and Morgan couldn't wait till she went back where she belonged. But then he discovered why she'd come in the first place.
Misty Malone had hoped to take refuge with her sister, who'd just married into a family of sinfully attractive brothers. They all treated her like gold—all but one. Morgan seemed to think she was some sort of femme fatale, out to seduce his brothers. But seduction was the last thing on her mind. Foremost was the baby she was secretly carrying. And then, how to avoid the sexual sparks flying between her and Morgan.
File Size: 370.42 MB
Format: MP3
Download
http://rapidgator.net/file/945f7bcab148824b566f37cc425ca90b/Buckhorn\