Breaking the Age Code By Becca Levy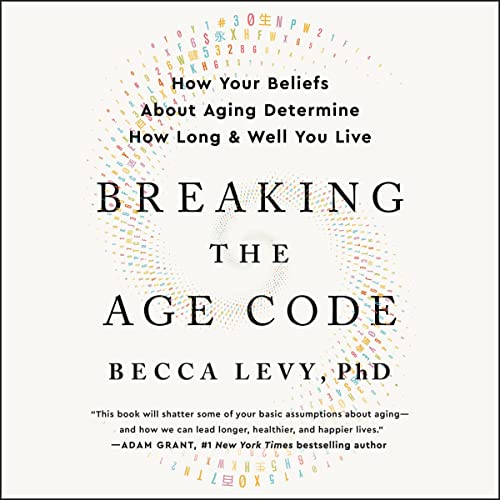 Narrated by: Courtney Patterson
Length: 7 hrs and 35 mins
Release date: 04-12-22
Breaking the Age Code AudioBook Summary
Yale professor and leading expert on the psychology of successful aging, Dr. Becca Levy, draws on her ground-breaking research to show how age beliefs can be improved so they benefit all aspects of the aging process, including the way genes operate and the extension of life expectancy by 7.5 years.
The often-surprising results of Levy's science offer stunning revelations about the mind-body connection. She demonstrates that many health problems formerly considered to be entirely due to the aging process, such as memory loss, hearing decline, and cardiovascular events, are instead influenced by the negative age beliefs that dominate in the US and other ageist countries. It's time for all of us to rethink aging and Breaking the Age Code shows us how to do just that.
Based on her innovative research, stories that range from pop culture to the corporate boardroom, and her own life, Levy shows how age beliefs shape all aspects of our lives. She also presents a variety of fascinating people who have benefited from positive age beliefs as well as an entire town that has flourished with these beliefs.
Download
https://rg.to/file/0cc47e3589f368727d9e4ab6514f2311/Becca_Levy_-_Breaking_The_Age_Code.zip.html