Breaking Hate By Christian Picciolini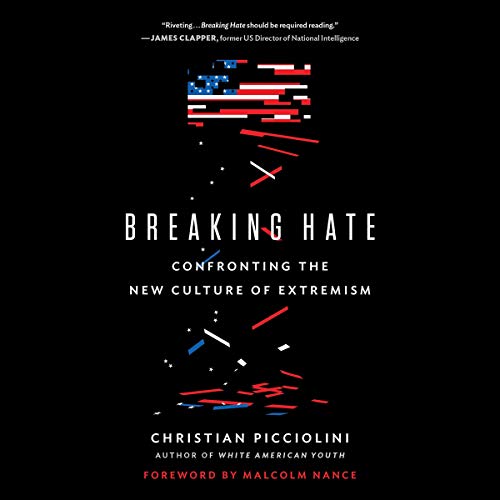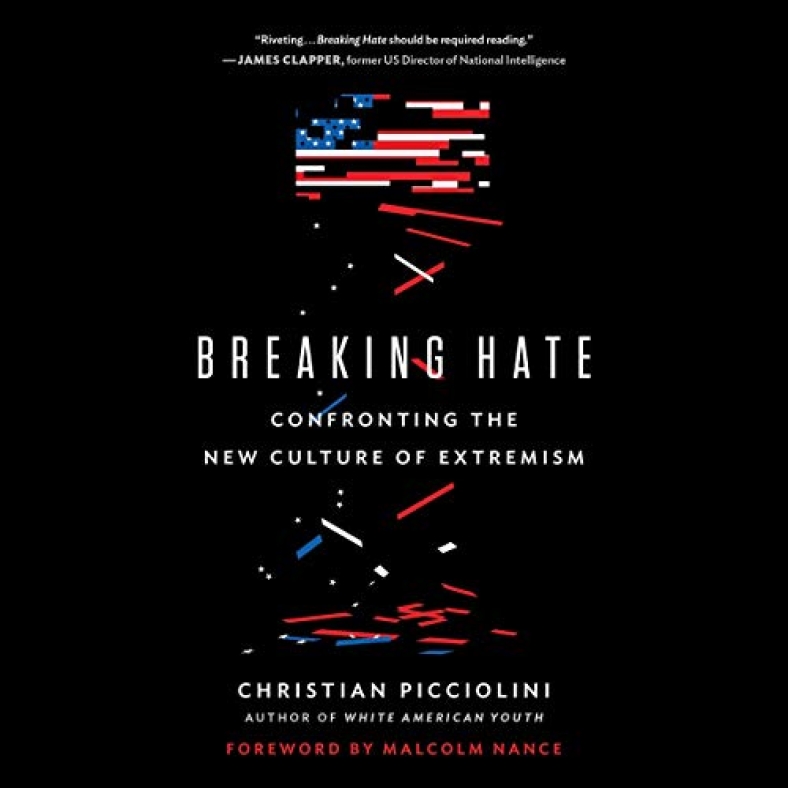 Narrated by: Christian Picciolini
Length: 8 hrs and 31 mins
Release date: 02-25-20
Breaking Hate AudioBook Summary
From a onetime white-supremacist leader now working to disengage people from extremist movements, Breaking Hate is a "riveting" (James Clapper), "groundbreaking" (Malcolm Nance), "horrifying [but] hopeful" (S.E. Cupp) exploration of how to heal a nation reeling from hate and violence.
Today's extremist violence surges into our lives from what seems like every direction – vehicles hurtling down city sidewalks; cyber-threats levied against political leaders and backed up with violence; automatic weapons unleashed on mall shoppers, students, and the faithful in houses of worship. As varied as the violent acts are the attackers themselves – neo-Nazis, white nationalists, the alt-right, InCels, and Islamist jihadists, to name just a few. In a world where hate has united communities that traffic in radical doctrines and rationalize their use of violence to rally the disaffected, the fear of losing a loved one to extremism or falling victim to terrorism has become almost universal.
Told with startling honesty and intimacy, Breaking Hate is both the inside story of how extremists lure the unwitting to their causes and a guide for how everyday Americans can win them – and our civil democracy – back. Former extremist Christian Picciolini unravels this sobering narrative from the frontlines, where he has worked for two decades as a peace advocate and "hate breaker". He draws from the firsthand experiences of extremists he has helped to disengage, revealing how violent movements target the vulnerable and exploit their essential human desires, and how the right interventions can save lives.
File Size:
Download
https://rg.to/file/2a33f55ade19f06fca7f5c5ae6aaa170/Christian_Picciolini_-_Breaking_Hate.zip.html