Blood of Heroes: The Ember War AudioBook Download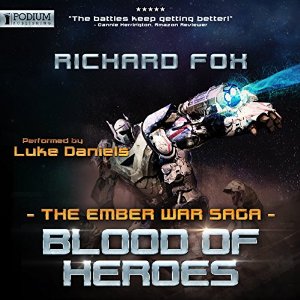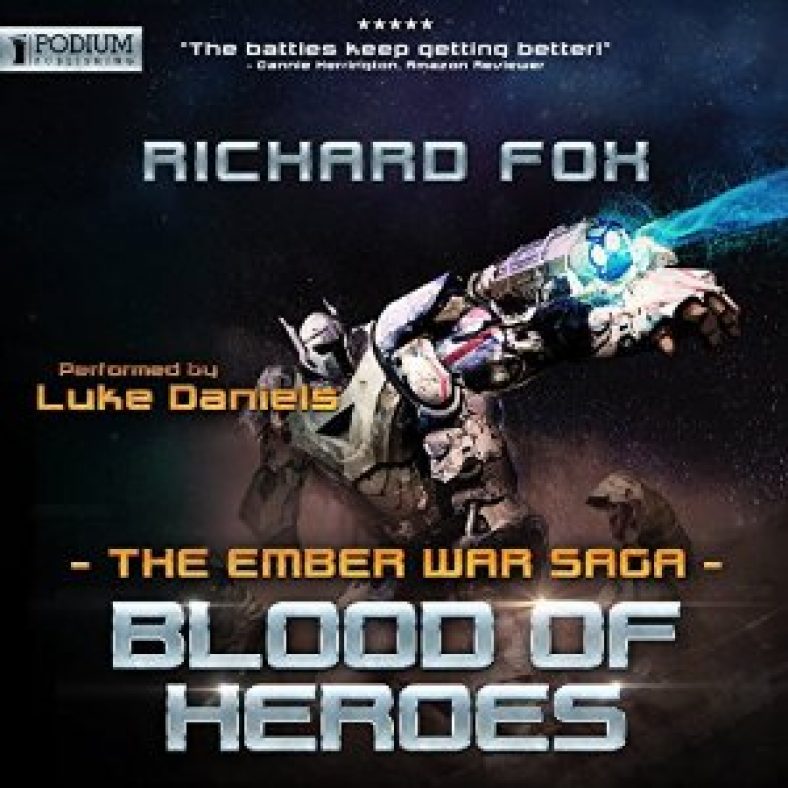 Blood of Heroes: The Ember War AudioBook Download
Written by: Richard Fox
Narrated by: Luke Daniels
Length: 8 hrs and 52 mins 
Series: The Ember War, Book 3
Unabridged Audiobook
Release Date:07-05-16
Publisher: Podium Publishing
Summary
A peaceful planet needs a miracle to survive an alien onslaught. It's got the Strike Carrier Breitenfeld.
The Xaros, a galaxy-wide scourge of murderous drones, have their sights set on the planet Takeni. Captain Isaac Valdar volunteers his ship to defend the innocent civilians and evacuate everyone he can. Pressed by an alien fleet in space and a horrifying foe on the surface, the Breitenfeldmust risk everything to save the doomed populace.
File Size: 242 MB
Format: M4B
Download
http://rg.to/file/6826a98cebbff5df4072c1188e40679c/Blood_of_Heroes_The_Ember_War,_Book_3_(Unabridged).m4b.html
Or
http://nitroflare.com/view/A35DA039348CB18/Blood_of_Heroes_The_Ember_War%2C_Book_3_%28Unabridged%29.m4b
What people say about this audiobook:
"Another great addition to the series"

A must read if you enjoyed the adventures of the Breitenfeld in the previous books. Blood of Heroes closely follows their unsanctioned rescue mission of a planet threatened by an imminent Xaros invasion.
This chapter in the series also gives us another small glimpse into the nature of the Xaros.
And of course, Luke Daniels knocks the performance out of the park again.