Beyond the Eyes of Mars By Glynn Stewart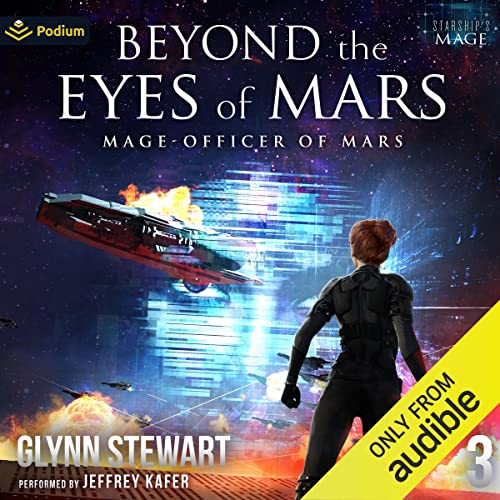 Narrated by: Jeffrey Kafer
Series: Mage-Officer of Mars, Book 3
Length: 9 hrs and 43 mins
Release date: 03-22-22
Beyond the Eyes of Mars AudioBook Summary
Beyond the borders of the Protectorate
Beyond the eyes of the Royal Martian Navy
Beyond the reach of the Mage-Queen
Innocents cry out for help – and Mars will answer!
When the Royal Martian Navy moved against reports of piracy in the Fringe Systems, the last thing Mage-Commander Roslyn Chambers expected was to find was a malignant remnant of the defeated Republic of Faith and Reason.
Now the Royal Martian Navy knows their enemy and their Mage-Queen has charged them to bring the First Legion, conquerors of the hidden colonies beyond the Fringe, to justice. The Legion knows the RMN's tricks, though, and has cleverly concealed their tracks.
Download
https://rg.to/file/e0cf7ef2b60900beabd3240daa44a2cf/Glynn_Stewart_-_Beyond_the_Eyes_of_Mars.mp3.html