Believing Is Seeing By Michael Guillen PhD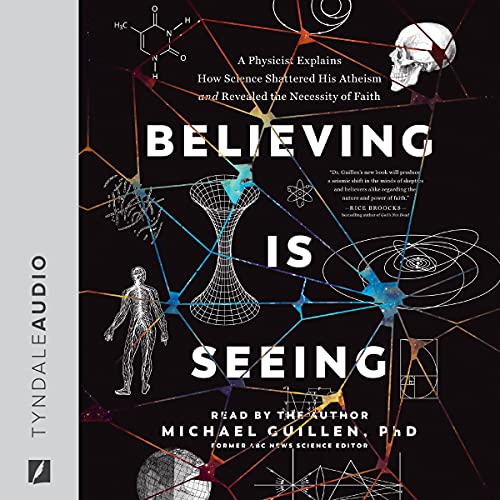 Narrated by: Michael Guillen PhD
Length: 10 hrs and 4 mins
Release date: 07-09-21
Believing Is Seeing AudioBook Summary
Is your worldview enlightened enough to accommodate both science and God at the same time?
Dr. Michael Guillen, a best-selling author, Emmy award-winning journalist and former physics instructor at Harvard, used to be an atheist ― until science changed his mind. Once of the opinion that people of faith are weak, small-minded folks who just don't understand science, Dr. Guillen ultimately concluded that not only does science itself depend on faith, but faith is actually the mightiest power in the universe.
In Believing Is Seeing, Dr. Guillen recounts the fascinating story of his journey from atheism to Christianity, citing the latest discoveries in neuroscience, physics, astronomy, and mathematics to pull back the curtain on the mystery of faith as no one ever has.
Download
https://rg.to/file/e774fc76428b6142cbb1a5fd6d5215a5/Michael_Guillen_PhD_-_Believing_Is_Seeing.zip.html