Beast Master | Shayne Silvers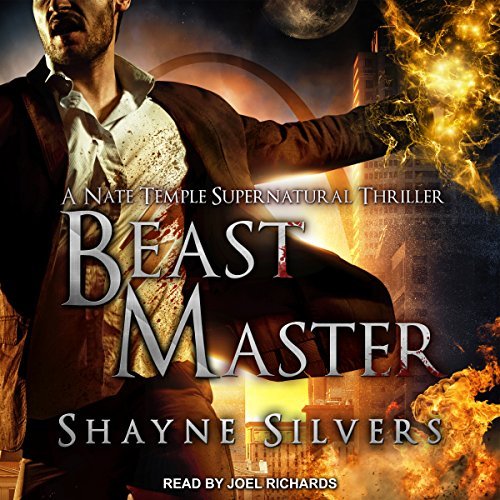 Beast Master By Shayne Silvers
Narrated by: Joel Richards
Series: Temple Chronicles, Book 5
Length: 13 hrs and 56 mins
Unabridged Audiobook
Release date: 09-12-17
Language: English
Beast Master AudioBook Summary
The Beast Master has come to town, and he's kidnapping shifter kids for his show. But the Queens of Fae also want a little deep-fried wizard for the holidays.
Oh, and Nate is losing that last fingerhold on his sanity: hallucinating and talking to creatures that no one else can see. The demon inside of him is getting stronger, fighting for dominance, and only one of them can survive.
But when Nate's extorted to rescue a lethal Chimera child from the Beast Master's Circus, Nate's only option is to partner with his inner demon, risking his very soul. But his friends begin to doubt and fear this new, darker Nate, taking matters into their own hands – even when that means standing against him.
With allies turned enemies, the Fae breathing down his neck, and a dangerous child's life on the line, Nate must call upon, bully, and coerce new storybook legends and gods to save his traitorous friends from becoming the Beast Master's next victims.
File Size: 380.11 MB
Download
https://rg.to/file/ccda5d34c340333b0090b84dc630a155/Shayne_Silvers_-_Beast_Master.m4b.html