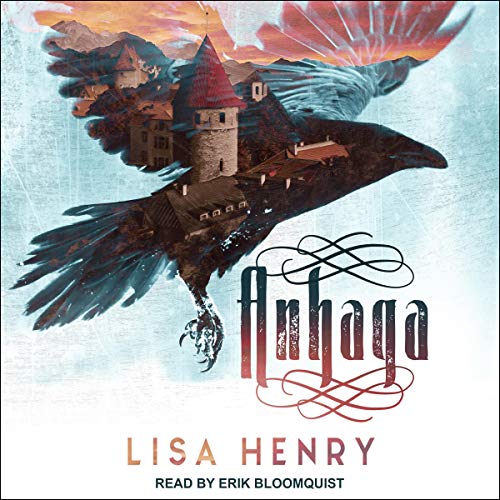 Narrated by: Erik Bloomquist
Length: 9 hrs and 16 mins
Release date: 09-22-20
Anhaga AudioBook Summary
Aramin Decourcey – Min to his few friends – might be the best thief in Amberwich, and he might have a secret that helps him survive the cutthroat world of aristocratic families and their powerful magic users, but he does have one weakness: his affection for his adopted nephew, Harry.
When the formidable Sabadine family curses Harry, Min must accept a suicide mission to save his life: retrieve Kazimir Stone, a low-level Sabadine hedgewitch who refuses to come home after completing his apprenticeship…and who is in Anhaga, a seaside village under the control of the terrifying Hidden Lord of the fae. If that wasn't enough, Kaz is far from the simple hedgewitch he seems.
With the Sabadines on one side and the fae on the other, Min doesn't have time to deal with a crisis of conscience – or the growing attraction between him and Kaz. He needs to get Kaz back to Amberwich and get Harry's curse lifted before it kills him. Saving Harry means handing Kaz over to his ruthless family. Saving Kaz means letting Harry die. Min might pride himself on his cleverness, but he can't see his way out of this one.
File Size: 505.6 MB
Download
https://rg.to/file/9505b975d5fdd6f1a32262954f5b2cb5/Lisa_Henry_-_Anhaga.m4b.html