All Work No Play By Dale Sidebottom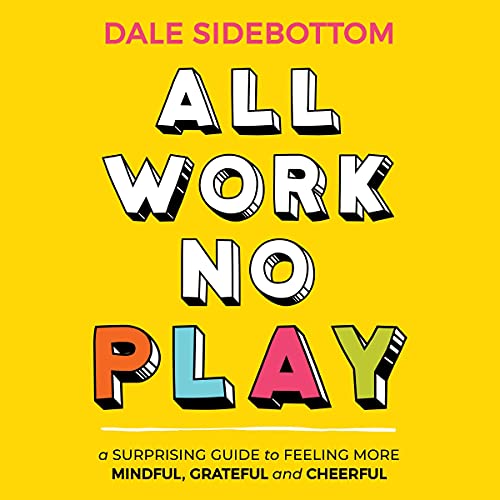 Narrated by: Grant Cartwright
Length: 4 hrs and 59 mins
Release date: 07-27-21
All Work No Play AudioBook Summary
Explore effective strategies to improve your mental health, and the health of your colleagues and employees, with this engaging and practical book.
All Work No Play: A Surprising Guide to Feeling More Mindful, Grateful and Cheerful is a practical and rewarding handbook for reconnecting with joy and happiness daily. The book shares strategies for play-based mindfulness, empathy, and gratitude exercises that will help listeners rediscover their inner child; promote good mental health; build and foster more meaningful connections with others; and help combat loneliness and deep-rooted toxic behaviors and thoughts.
You'll learn to:
Recognize and become self-aware of thoughts blocking your way to healthy relationships and attitudes
Prioritize mental well-being in your daily life and put an end to burnout and fatigue
Use self-assessments to guide you through exercises that will increase your happiness, focus, and productivity
Perfect for anyone who hopes to improve their ability to take joy and happiness from their daily routines, All Work No Play is also ideal for businesses who wish to improve the health and well-being of their employees and colleagues.
Download
https://rg.to/file/3077416f5b082f59fc6243f990051cec/Dale_Sidebottom_-_All_Work_No_Play.zip.html