Against the Wind By Neal Gabler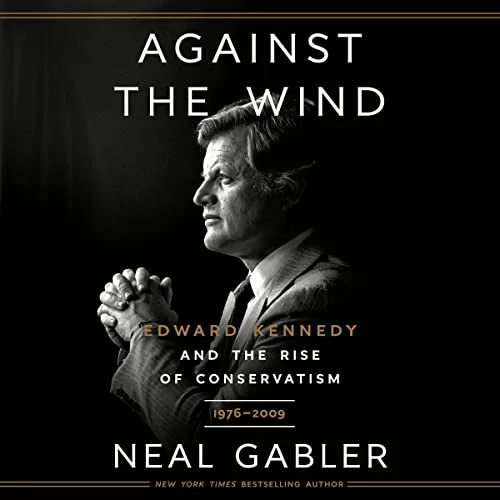 Narrated by: Joe Barrett
Length: 46 hrs and 52 mins
Release date: 11-15-22
Against the Wind By Neal Gabler AudioBook Summary
From the author of Catching the Wind comes the second volume of the definitive biography of Ted Kennedy and a history of modern American liberalism.
"Magisterial . . . an intricate, astute study of political power brokering comparable to Robert A. Caro's profile of Lyndon Johnson in Master of the Senate."—Publishers Weekly (starred review)
Against the Wind completes Neal Gabler's magisterial biography of Ted Kennedy, but it also unfolds the epic, tragic story of the fall of liberalism and the destruction of political morality in America. With Richard Nixon having stilled the liberal wind that once propelled Kennedy's—and his fallen brothers'—political crusades, Ted Kennedy faced a lonely battle. As Republicans pressed Reaganite dogmas of individual freedom and responsibility and Democratic centrists fell into line, Kennedy was left as the most powerful voice legislating on behalf of those society would neglect or punish: the poor, the working class, and African Americans.
Gabler shows how the fault lines that cracked open in the wake of the Civil Rights movement and Vietnam were intentionally widened by Kennedy's Republican rivals to create a moral vision of America that stood in direct opposition to once broadly shared commitments to racial justice and economic equality. Yet even as he fought this shift, Ted Kennedy's personal moral failures in this era—the endless rumors of his womanizing and public drunkenness and his bizarre behavior during the events that led to rape accusations against his nephew William Kennedy Smith—would be used again and again to weaken his voice and undercut his claims to political morality.
Download
https://rg.to/file/f75927544925615840395bb0fab736c2/Neal_Gabler_-_Against_The_Wind.m4b.html