Addicted to the Monkey Mind By J.F. Benoist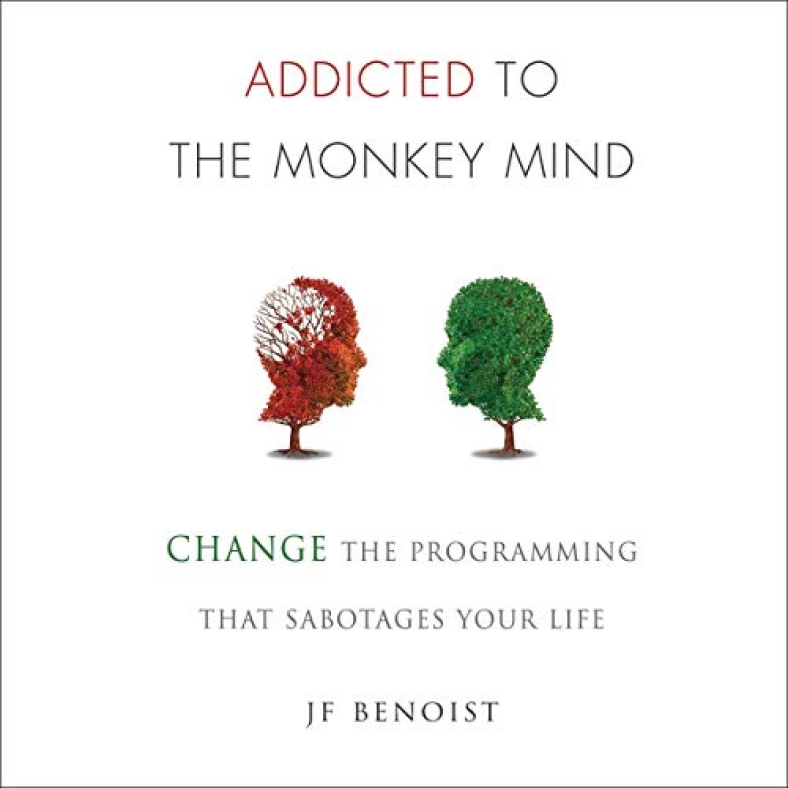 Narrated by: Sara Morsey
Length: 9 hrs and 57 mins
Release date: 03-04-20
Addicted to the Monkey Mind AudioBook Summary
The monkey mind chatters all day.
"I look terrible in these pants-why can't I lose some weight?"
"I'm stuck in traffic again. Why didn't I leave earlier?"
"If I wasn't working all the time, I could have saved my marriage."
This results in stress, shame, and ultimately, "Bartender, can I get a drink?"
Free yourself from the negative mind-set that overwhelms you. Addicted to the Monkey Mind offers a toolbox of practical skills to shift self-sabotaging, programmed ways of thinking and learn actionable steps.
This audiobook will help you to:
Overcome addiction
Resolve relationship issues
Replace burnout with passion
Sustain an abiding joy
J.F. Benoist – a visionary thought leader in the fields of addiction treatment and personal development – uses the journeys of two relatable characters to teach you how to develop a powerful new mind-set and finally break the cycle of debilitating habits.
File Size:
Download
https://rg.to/file/0d39e199c382fb09aeb428be671946a5/J.F.Benoist-_Addicted_to_The_Monkey_Mind.m4b.html