A Strange Campaign By Russell Phillips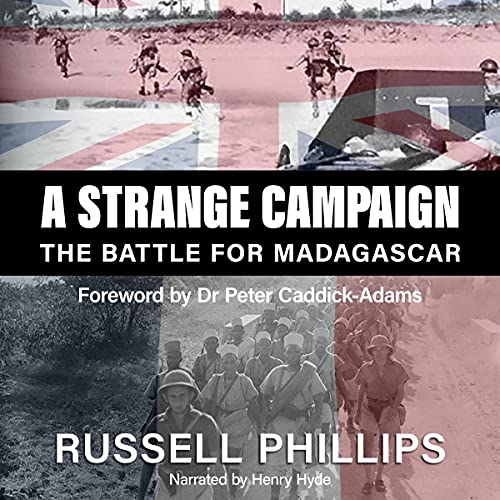 Narrated by: Henry Hyde
Length: 3 hrs and 13 mins
Release date: 05-20-21
A Strange Campaign AudioBook Summary
Madagascar provided the stunning backdrop for one of the strangest conflicts of the Second World War – when Britain went head to head against one of its closest allies.
When British forces landed on the island in 1942, the enemy they faced wasn't German, Japanese, or even Italian, this time the opposing forces were French.
Concerned that Japan might use Madagascar as a strategic base to disrupt the supply line to India, Britain was keen to take control of the island. However, the Vichy forces were keen to defend the French colony and prevent it becoming part of the British Empire.
Download
https://rg.to/file/34570d7723f2c96ffc7756e1a576cd51/Russell_Phillips_-_A_Strange_Campaign.zip.html