A Death at Eastwick By L.C. Warman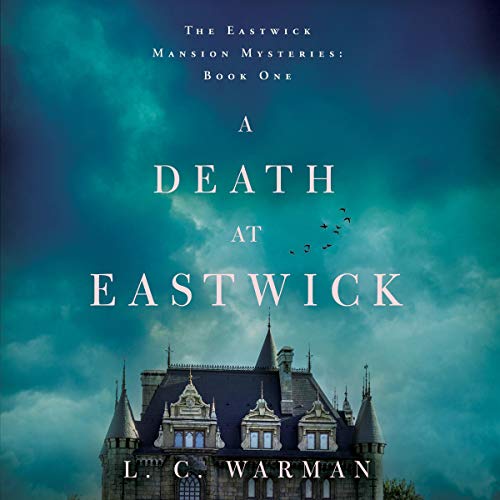 Narrated by: Brooke Myers
Series: The Eastwick Mansion Mysteries Series, Book 1
Length: 5 hrs and 3 mins
Release date: 11-06-19
A Death at Eastwick AudioBook Summary
When John Eastwick, Jr.'s father dies, he finds out about one family secret that will change his life forever. But a murder the night of the memorial service raises the question: What else was his beloved father hiding?
Twenty-one-year-old John Eastwick Jr. has lived a charmed and cozy life. The sole heir of the Eastwick family fortune, John is on the cusp of graduating from the renowned Montvale University out east before returning home to run his family business. But in late fall of his final year, John's father dies of heart failure. Days later, his father is named as one of the disgraced moguls who bribed John's way into his prestigious college.
Kicked out of school, John returns home to his distraught mother at their lakeside mansion to bury his father. There, John's world continues to crumble beneath his feet: the will that the family lawyer reads bears no resemblance to the last version that the late John Eastwick, Sr. created. In fact, John Eastwick, Sr. has divided his estate not only between his son and wife but the family chef, their loyal lawyer, his young secretary, and his estranged brother.
Download
https://rg.to/file/096753c7b48a12544f809452c7351681/L.C.Warman-_A_Death_at_Eastwick.zip.html