A Deal with the Devil By Blake Ellis, Melanie Hicken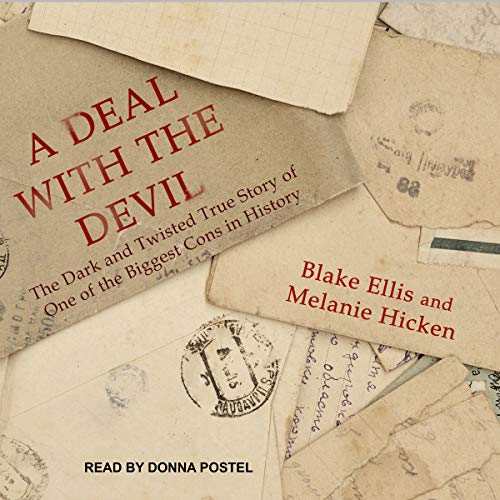 Narrated by: Donna Postel
Length: 7 hrs and 53 mins
Release date: 08-31-18
A Deal with the Devil AudioBook Summary
While investigating financial crimes for CNN Money, Blake Ellis and Melanie Hicken were intrigued by reports that elderly Americans were giving away thousands of dollars to mail-in schemes. With a little digging, they soon discovered a shocking true story.
Victims received personalized letters from a woman who, claiming amazing psychic powers, convinced them to send money in return for riches, good health, and good fortune. The predatory scam has continued unabated for decades, raking in more than $200 million in the United States and Canada alone – with investigators from all over the world unable to stop it. And at the center of it all – an elusive French psychic named Maria Duval.
Based on the five-part series that originally appeared on CNN's website in 2016 and was seen by more than three million people, A Deal with the Devil picks up where the series left off as Ellis and Hicken reveal more bizarre characters, follow new leads, close in on Maria Duval, and connect the dots in an edge-of-your-seat journey across the US to England and France. A Deal with the Devil is a fascinating, thrilling search for the truth and is long-form investigative journalism at its best.
File Size:
213.82 MB
Download
https://rg.to/file/eb7761424faa79e3141360489822efdb/Blake_Ellis,Melanie_Hicken-_A_Deal_with_the_Devil.zip.html