36 Meal Recipes to Help You Prevent Cavities, Gum Disease, Tooth Loss, and Oral Cancer By Joe Correa CSN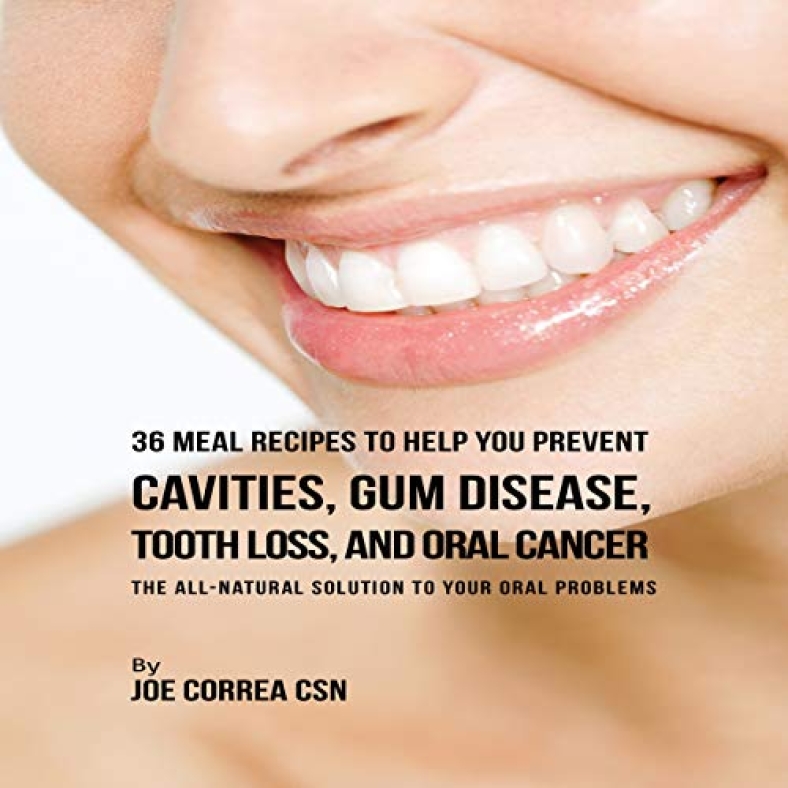 Narrated by: Paul Stefano
Length: 1 hr and 37 mins
Release date: 11-14-18
36 Meal Recipes to Help You Prevent Cavities, Gum Disease, Tooth Loss, and Oral Cancer AudioBook Summary
The first thing that comes to mind when you think about oral health is definitely oral hygiene. Without a doubt, this is the main factor responsible for healthy teeth and the best help you can possibly get in preventing any complications.
Brushing daily and flossing keeps your teeth and gums healthy and reduces the chances of having cavities. However, even when we follow our dentist's advice, some complications still happen. The number-one culprit for this is usually a bad diet.
Having tooth cavities is common all over the world. This bacterial infection destroys teeth and can cause serious pain. Millions of people suffer from this problem, and unfortunately, some of them completely avoid treating it and end up with a tooth removed or even worse.
As we already know, the number-one enemy is sugar. This well-known fact is incorporated in many health campaigns and the advice of many dentists, but avoiding sugar won't solve your problem completely. Avoiding sugar is just the first step in taking care of your teeth. Other important factors that can negatively affect your oral health are alcohol, cigarettes, and a poor diet.
File Size: 133.37 MB
Download
https://rg.to/file/a483377a5f71f83b23b494a44f13d504/Joe_Correa_CSN_-_36_Meal_Recipes_to_Help_You_Prevent_Cavities,_Gum_Disease,_Tooth_Loss,_and_Oral_Cancer.mp3.html